INDOOR | OUTDOOR | ONLINE
Sunday Mornings @ 10 am
Join us on Zoom after Sunday
Miss hanging out with people after the services on Sunday? You can do that virtually every Sunday on zoom right after the services. Follow the link below to enter our zoom "foyer" for prayer and fellowship.
We may not be gathering in person right now, but our church is still doing an incredible amount of ministry. As you would expect, our benevolence department has seen a dramatic spike in people asking for help. We know this will only increase in the coming weeks. Please, remain faithful in giving, so that we can continue to serve the needy in our area.
Help the Benevolence Team
Our food pantry is in need of donations. If you are able to help, please bring some of the items in this list. Additionally, you can give towards the benevolence ministry.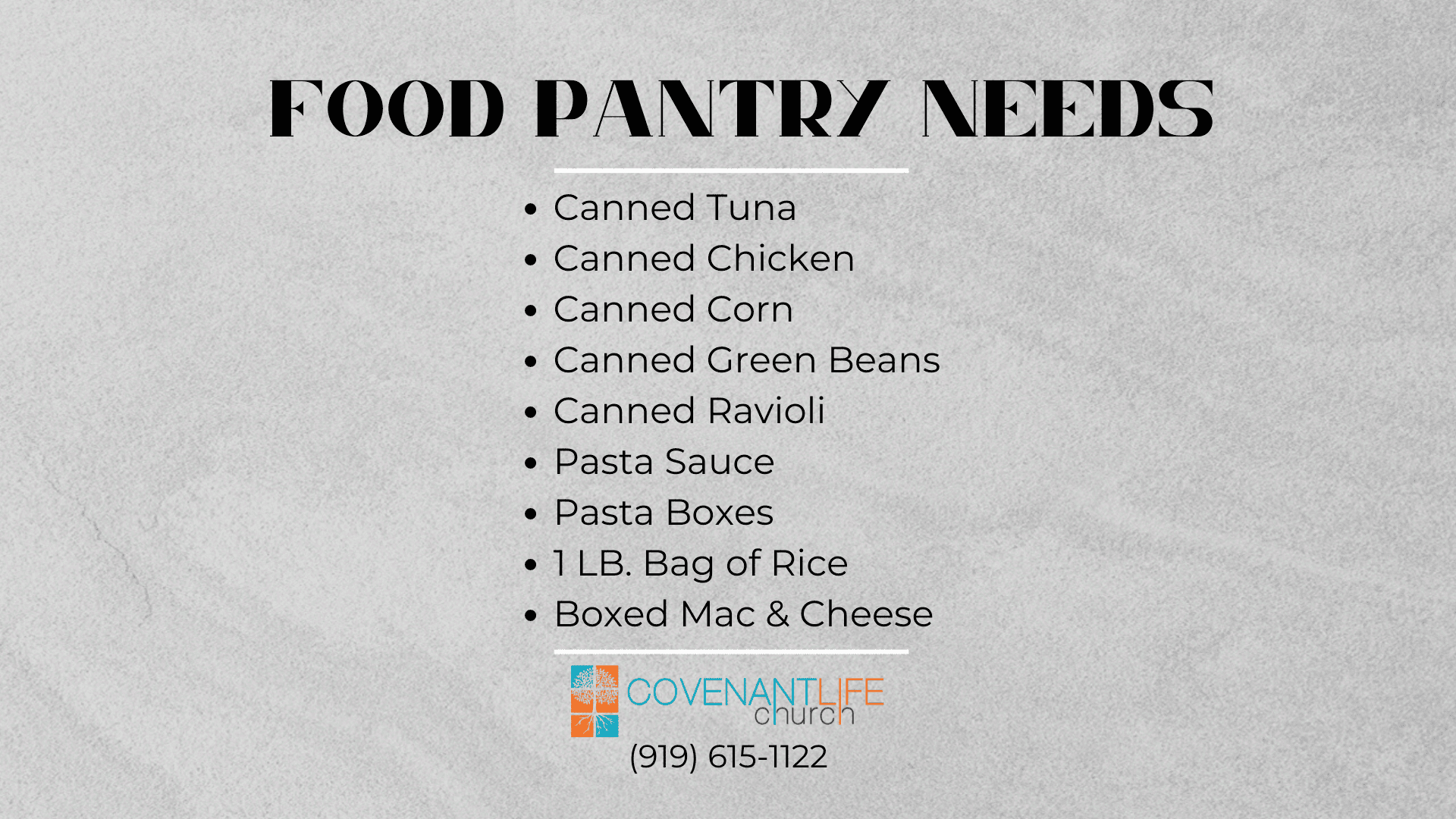 Turn off the news and turn on some worship music! We are curating a playlist on Spotify that you can listen to throughout the week. You will recognize many of the songs from our Sunday services, but we will be sure to introduce you to some new ones as well! 
See a group you are interested in joining? Just click the link at the appropriate time and you will be taken into the zoom meeting room.
Covenant Life Church Ministries